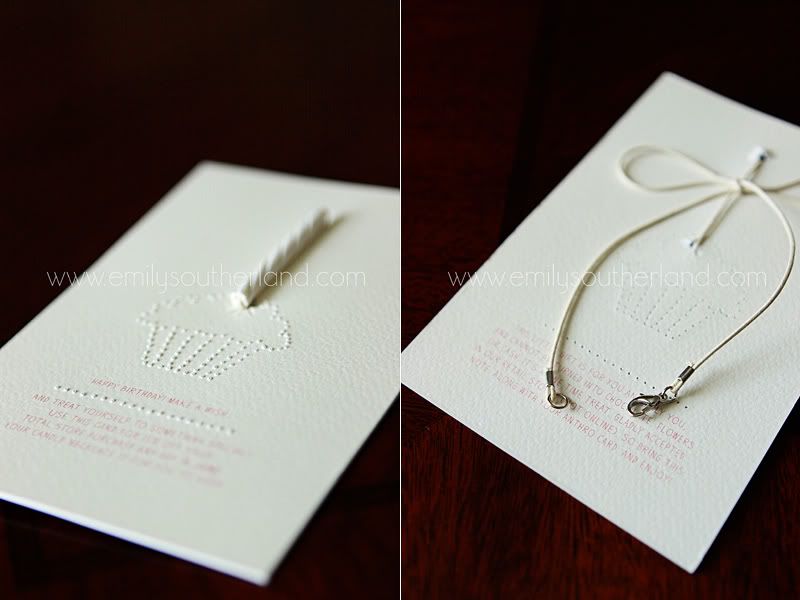 Oh my Anthro birthday gift card... How gorgeous you are, coming to me each June from the store I love best. How much lovelier you get each year. I am liking the pinhole cupcake and ceramic candle necklace this year. The white on white is simply lovely.
Hm... now what to treat myself to at the store?
happy early birthday to me.
♥