Winner #1-- Michelle:
Check her out! She designed this cute document completely!(I am in love with the fried eggs especially):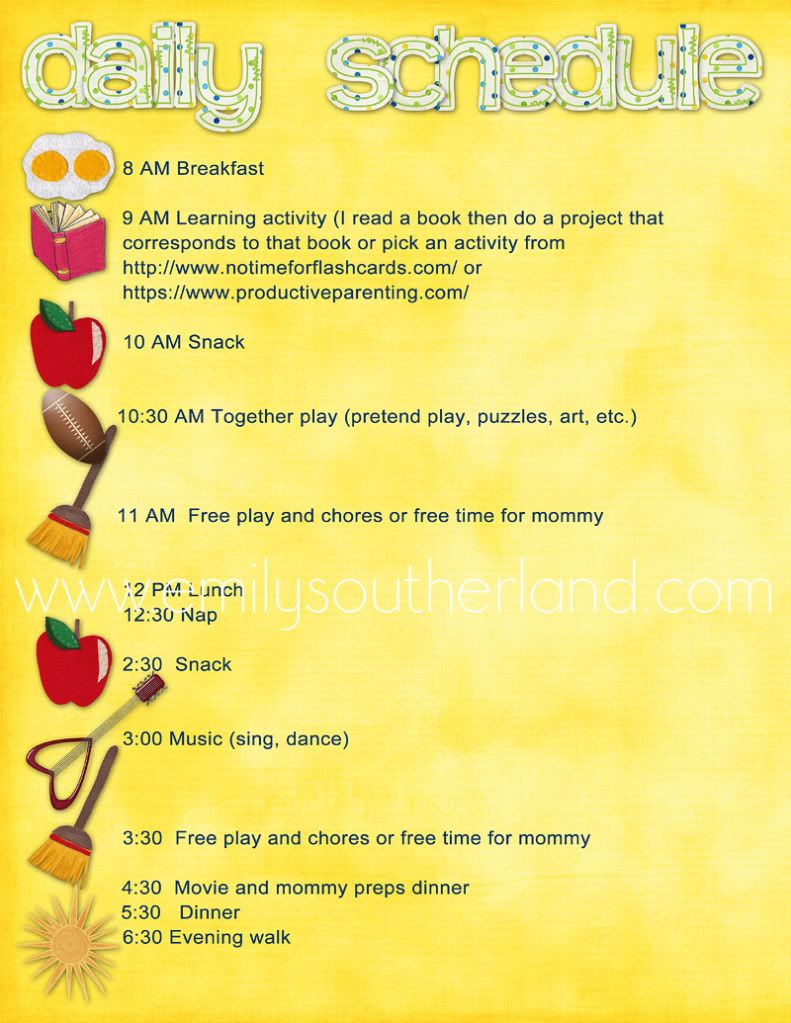 And Michelle's email to me with some added explanation/ideas:
Hey Em,
Here's a rough schedule of what Eliana and I try to do each day. Of course, it's a little different for us b/c we have a newborn in the mix so we don't always get to everything! Of course the times are flexible but this is just a rough idea. You can also add in
little field trips
like the library, zoo, etc, whenever you feel like it. We go to our library occasionally for
story time
(we were going once a week before Everett was born but haven't been since and we also like
going to the zoo
occasionally.) Hope this helps and you find something you can use!
Michelle
I particularly love her concept of "free play". Michelle reports that when she first implemented it, her 2-year-old was really into it, and willing to work on playing independently of her mama during that time (which if you have ever had a 2 year old, you know is a MIRACLE. My kid runs in a TIGHT orbit around my ankles all day long!!). Something magic about using those words, "free play"captured Eliana's imagination and she really took to it. I am hoping I can get Noah on board with this idea!
Thanks, Michelle--- such a fun layout and great ideas! Everyone, give the girl some love in the comments, yeah?
:)
And you guys would be proud of me! I've been working on keeping to a THEME this week with Noah... taking time when I remember to do an activity or song or lesson about that theme. And this week's theme is: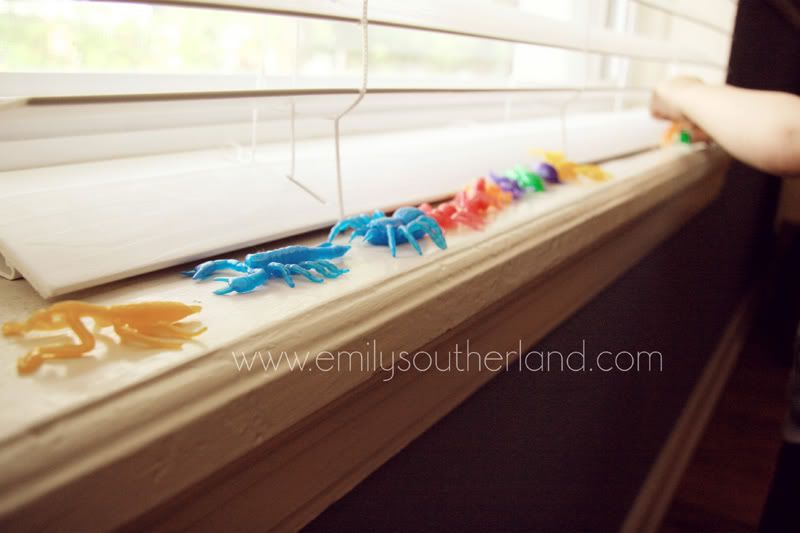 BUGS! (eww!)
We've been singing songs, coloring pictures, and even creating our own bugs online at
Terminix.com
of all places. When you print out your bug, it prints it BIG, without any of the webpage stuff around it. SO COOL! Noah was THRILLED!
And we've been playing with these rubber bugs from Target's Dollar Spot: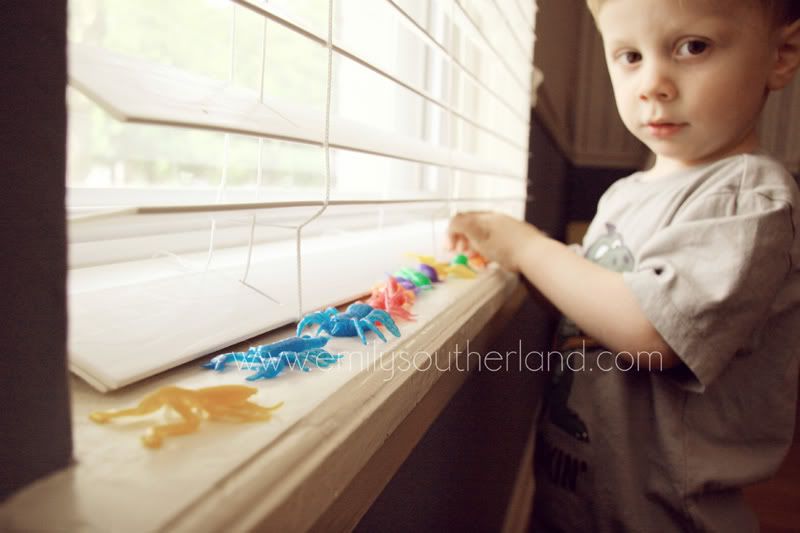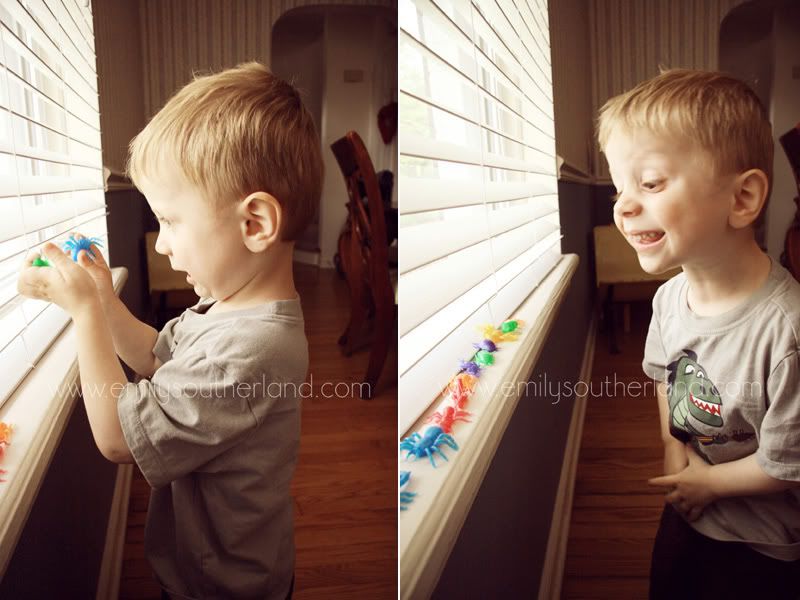 And, well... It's been really fun! Noah has been incredibly into it, and really focused for long amounts of time, which is a great thing, believe you me.
Our main theme song for the week has been "Bugs Are Really Swell", from Jack's Big Music Show (Thanks, Dawn!!)... Here's some Noah video featuring the song and his usual antics:
And so.... We're off and running with this new routine thing! Gonna post some more sample routines in the next few days... Hope you all get some fun brainstorms of your own from seeing others' ideas!