What a title, right?!
Ariel and I decided to brave the rainy weather one Saturday to get her scheduled session at least HALF done. We had umbrellas, some covered locations, and were prepared for the rain. We even caught a pocket of non-rain for JUST enough time to go to the carnival and play a bit in a family heirloom vintage 1950's party frock!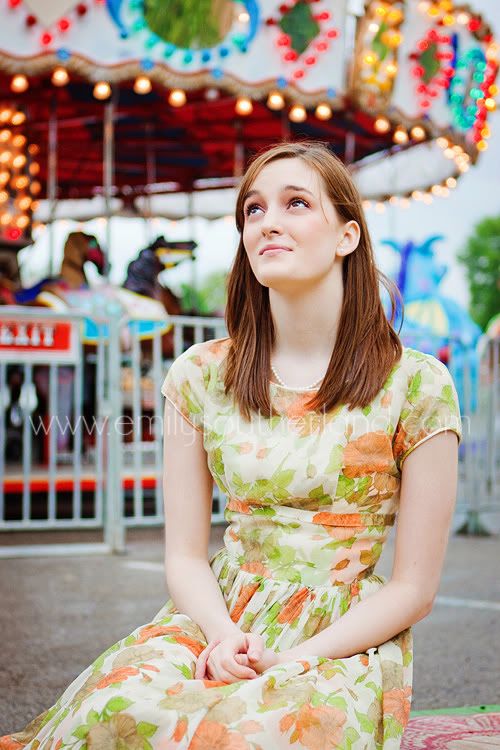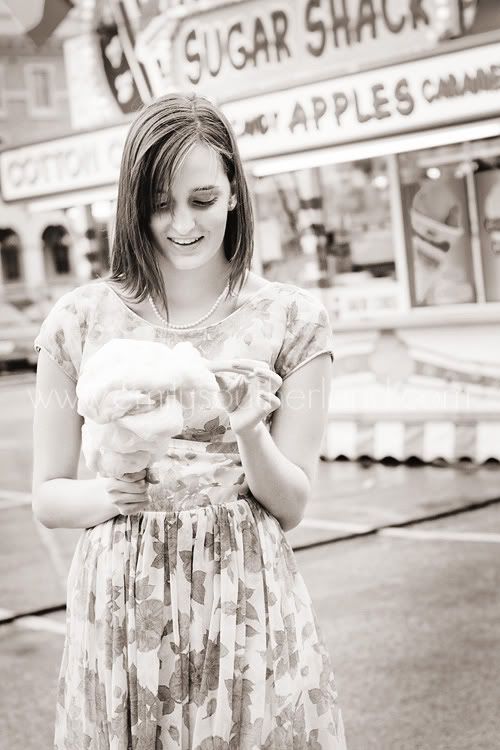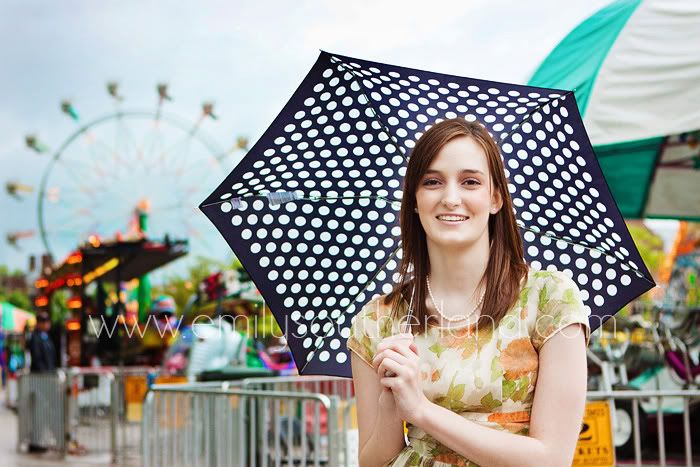 (FAVORITE. My goodness, have I ever told you how much carnivals make my heart sing? And a pretty girl in a party dress? PERFECT.)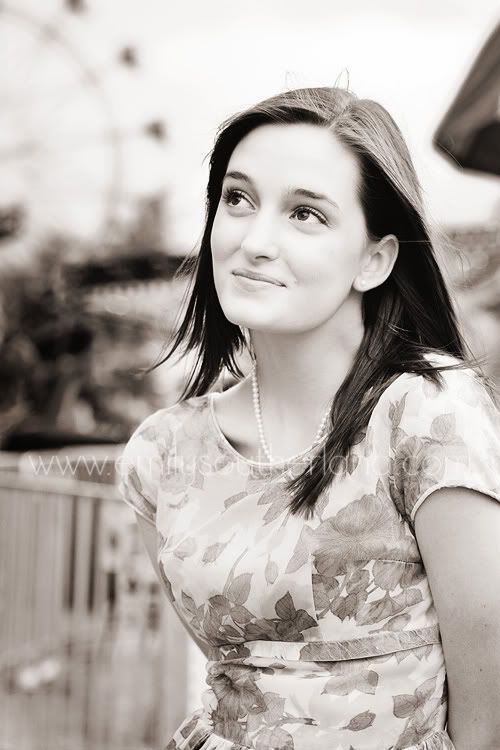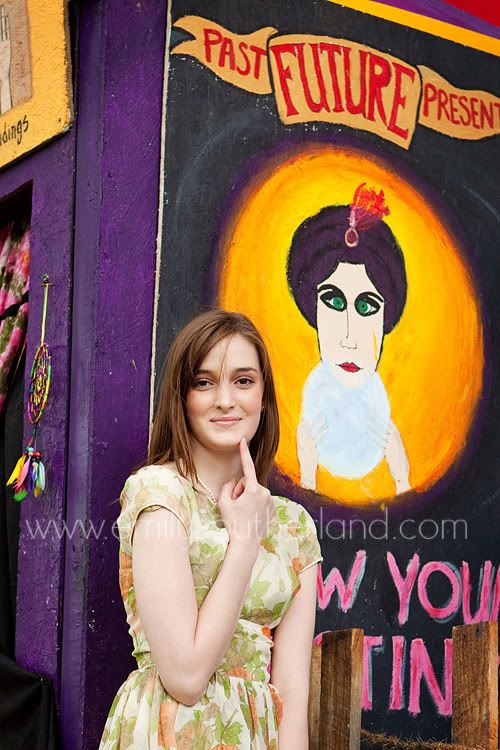 And then... right after that cotton candy sign photo..... The tornado siren went off.
Yeah. I had kept my senior out in this weather for "one more shot"... all the way til a
tornado
came along.
We joked that the BEST photo would be of her getting spun around and around in a cute funnel right in the middle of the carnival.
But no. Notsosmart. So we took cover, then headed to our respective homes, giving up for the day... To finish a few days later, on a MUCH kinder day: