A session share! I have some January/February sessions to share, and have just been trying to get on here to blog my OWN stuff first... craftiness, photos of Noah, epiphanies about life as I do this "
Artist's Way
" journey.... Yeah yeah yeah....
But weirdly enough, as I go through the
Artist's Way
and do morning pages and all that... I find that I am not as drawn to the usual patterns of my online life at the moment... I dunno. Weird. Getting all my venting out on paper instead of online. Ha!
So... Til I can get my act together and do something more PERSONAL, here is the first of several recent shoots I've done that I LOVED doing...
This is Anna and Emma--- a sweet pair of sisters who came out to play for Emma's birthday. We did some sister stuff first, then Grandma came to take the little one home and Mom, Emma and I stayed and played some more, making this a special day and a special session just for her.
Wait til you see some of the cool stuff we did.... I was IN HEAVEN this whole shoot--- mom chose darling outfits, the girls were DELIGHTFUL, and I got to play with some ideas I've had in my head for a while now...
First, the sisters: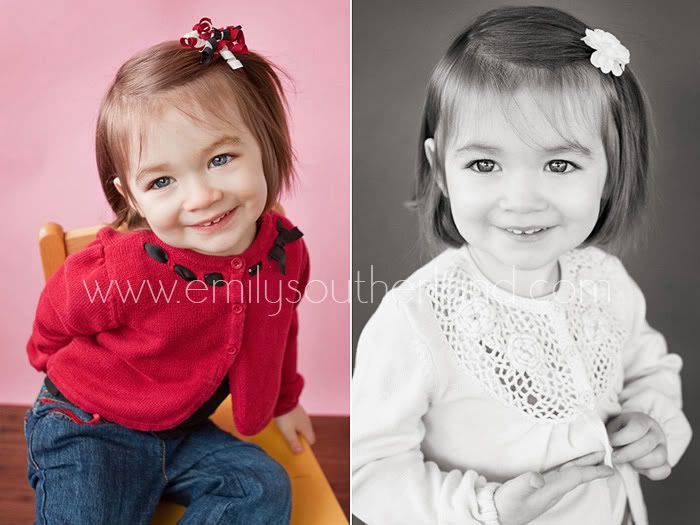 Cute, right?! Anna, the younger one, is Noah's age, and it was so fun to see how different the little girls are form the rowdy little boys these days... :)
And how about this sunroom off of our temporary home?!? I was able to shoot all winter long because of it, and I LOVE it!!
*
After Anna left, Mom pulled out a basket of her grandmother's china and glassware and we got to work setting up.... wait for it......
Oh yes-- the perfect little girls' tea party. Seriously.
**SWOON!!**
I morphed the sunroom into a full tea party, while Emma's mom got out the family china and some of Emma's favorite stuffed critters. She also got to wear a special birthday tutu made just for this occasion.
I got the room all set up while Emma got dressed, and when she came into her tea party, it was TOTAL PLAY TIME... she didn't even notice a photographer was there. She just got down to the serious business of pouring lemonade for her animals and dishing up fruit loops and marshmallows.
I was utterly charmed... could NOT stop smiling.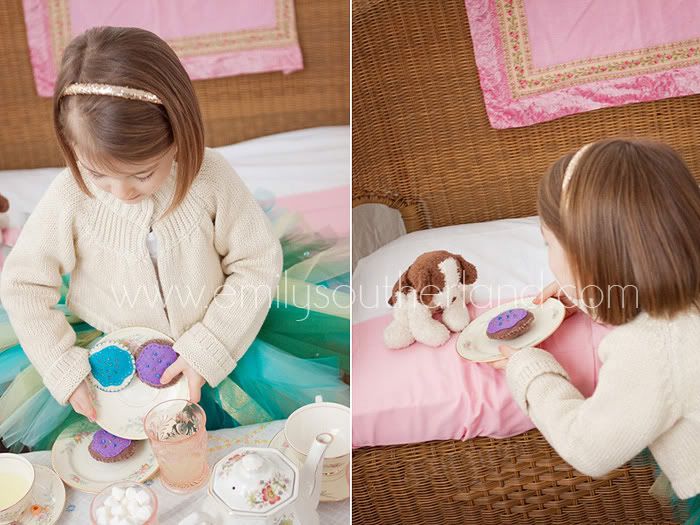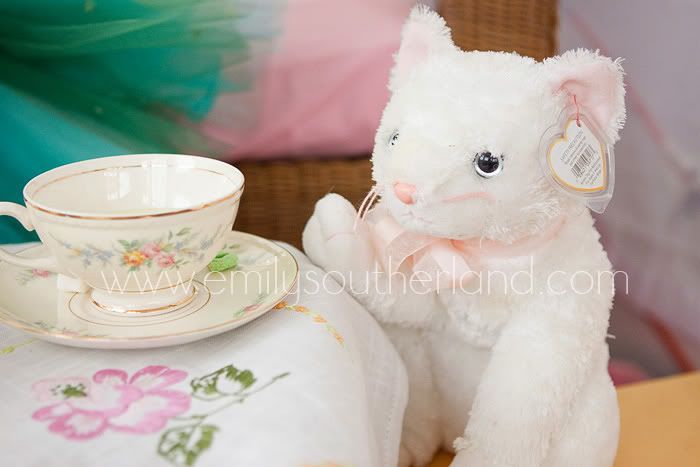 It was PERFECT.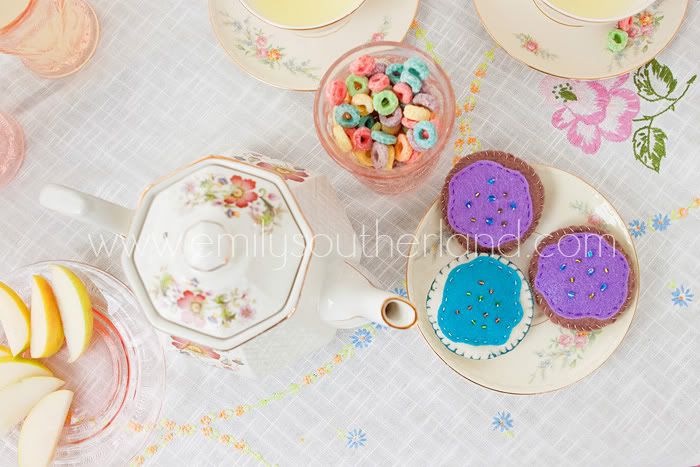 This is up there as one of my favorite sessions of all time. Everything was just so dreamy, so full of light, so sweet, so genuine... It made me want to be a little girl again myself, and I KNOW it made Emma's birthday incredible special for her... And for her mama, too, who helped plan the whole thing.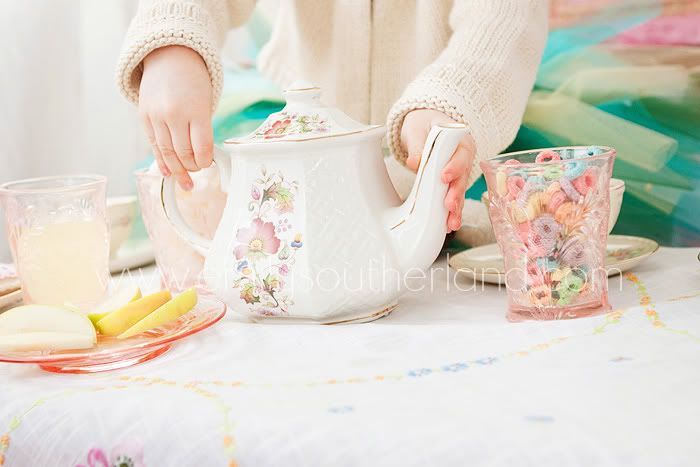 But then--- as if a personal tea party wasn't enough.... For the icing on the cake (literally) for this session, the three of us then headed to Jilly's Cupcake Bar for Emma's birthday cupcake: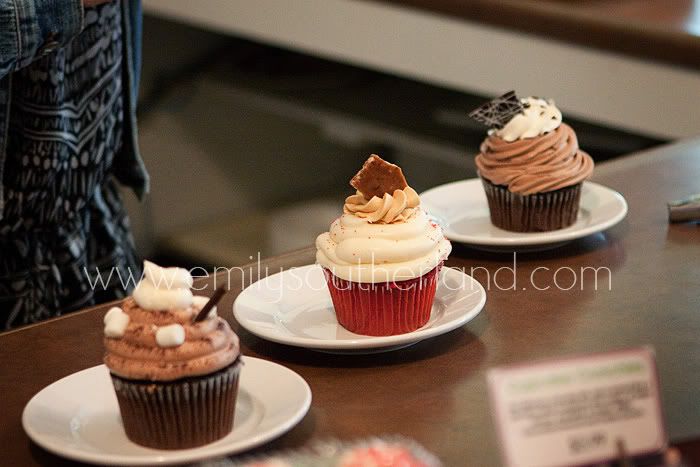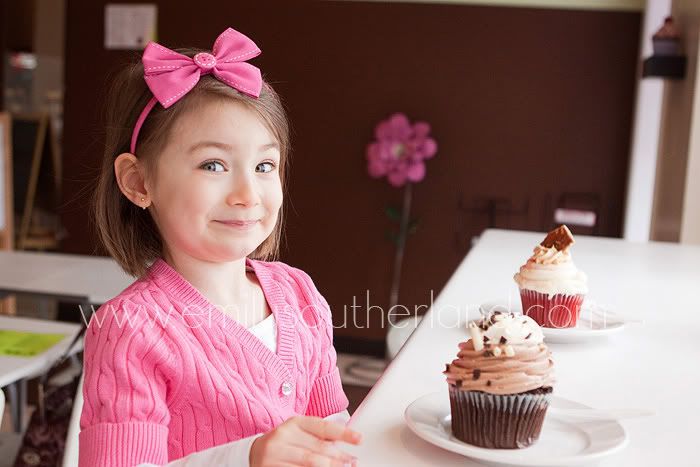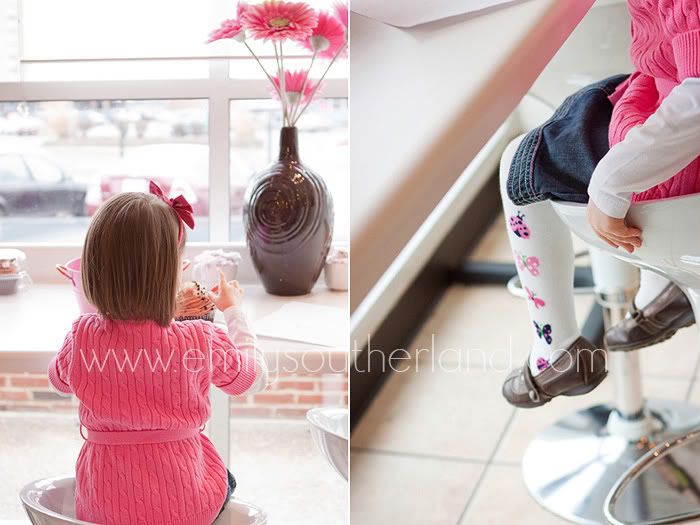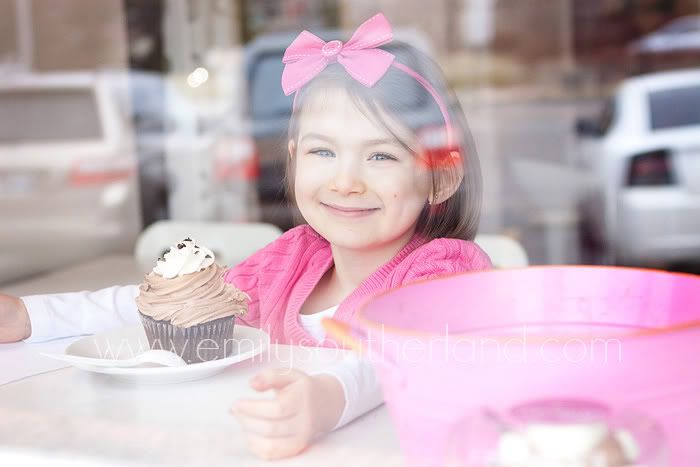 From start to finish, a DREAM session. Cute girls, great mama, new ideas and satisfying results....
And a very creatively satisfied photographer here.
Thank you, Andrea, for bringing your girls to play for such an incredible afternoon. It was PERFECT.
♥