Sweet Berkeley, nearly ready to crawl... This is the PERFECT age for photos because little ones have SO much personality, but can't escape my relentless lens. I love it! and I love this kiddo. She was my beautiful newborn
HERE
, and I cannot believe how time has flown since then...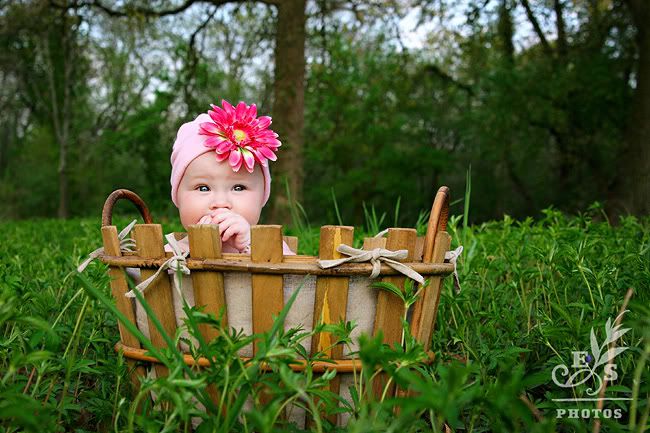 I mean, LOOK at her! All soft, cute, pink, roll-y bright-eyed baby!
Like the mop cap? Made it myself. I'd been haunted by a vision of this photo shoot--- rustic basket, classic mop cap, deep woods.... and HAD to make it happen. And rather than scour the web for a hat, I figured I could finagle one myself... So I used Noah's head for measurements and whipped this up without a pattern... and it worked like a dream!!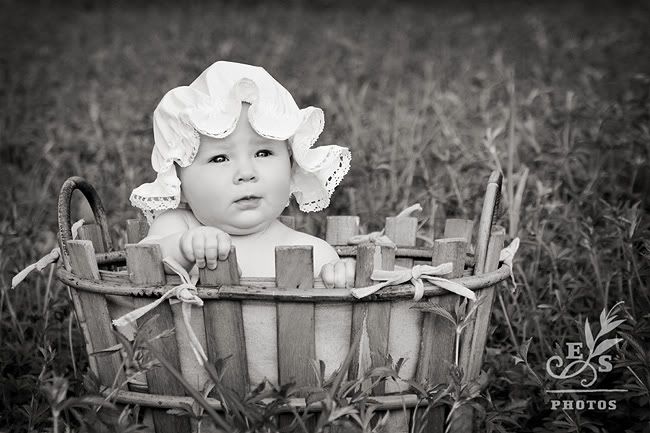 And this next photo--- I had to include. Because Berkeley is just about the BEST-natured kiddo EVER. She is so chill and so perky and so happy to just be wherever she is put.
Except when she's NOT. And when she gets upset, her FROWN is nearly too cute to handle. Her entire mouth turns completely upside down and she looks like a cartoon! It is so sad and so adorable!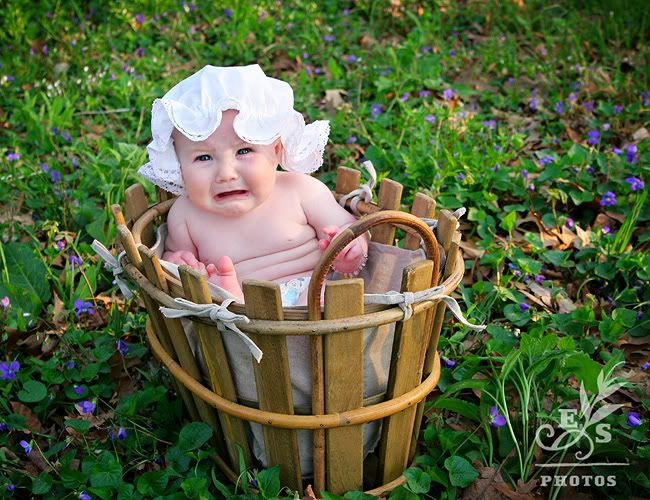 Goodness! Too much!
And since I had already brought the whole family out for the shoot, we had to grab a quick family shot... Isn't Berkeley's big sister a beauty? Aren't her parents cute?
Now if only we could have avoided the CHIGGERS that resulted from traipsing all over this wild meadow... *sigh*

But it's a price I am willing to pay for photos like THIS:

Love them! Thanks, Andi, for letting my "baby in a mop cap" vision come to life! Thanks, Berkeley, for being a good sport!