It has been really amazingly lovely this summer in the Midwest... Only one week of terrible, soul-draining heat, and the rest of the time is has been moderate and very light humidity. So today, when Noah (and I) woke from naptime, I chucked a bunch of supplies in a bag, put Noah in my new ring sling, grabbed a quilt, and we headed to our front yard to enjoy Noah's lunchtime outside.
The Minutiae: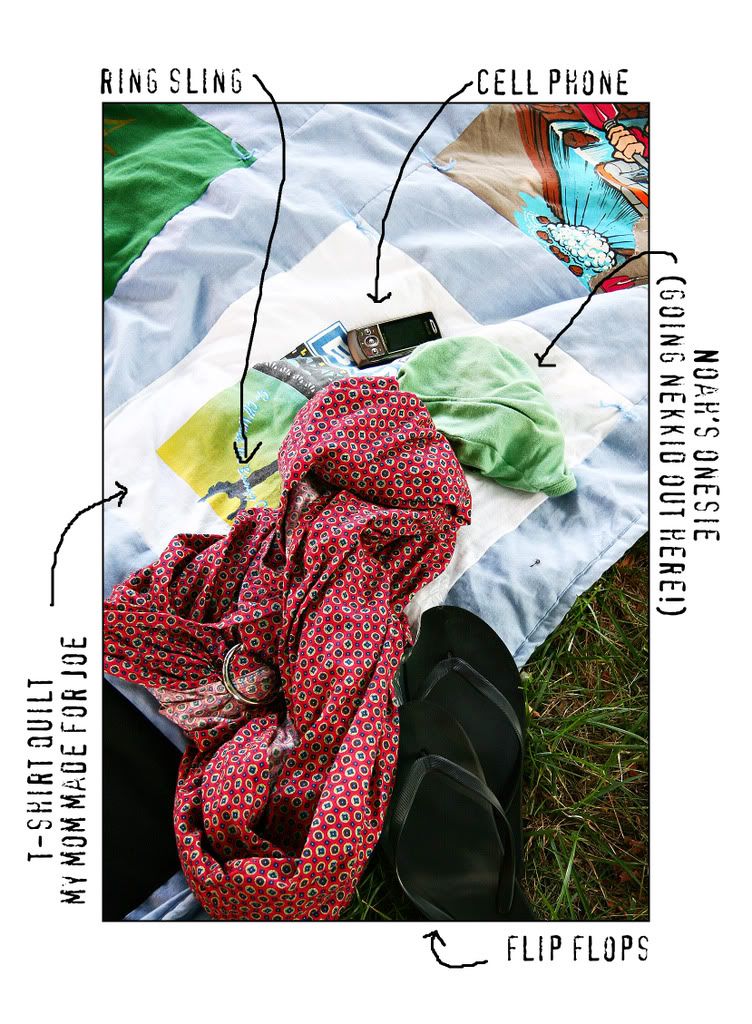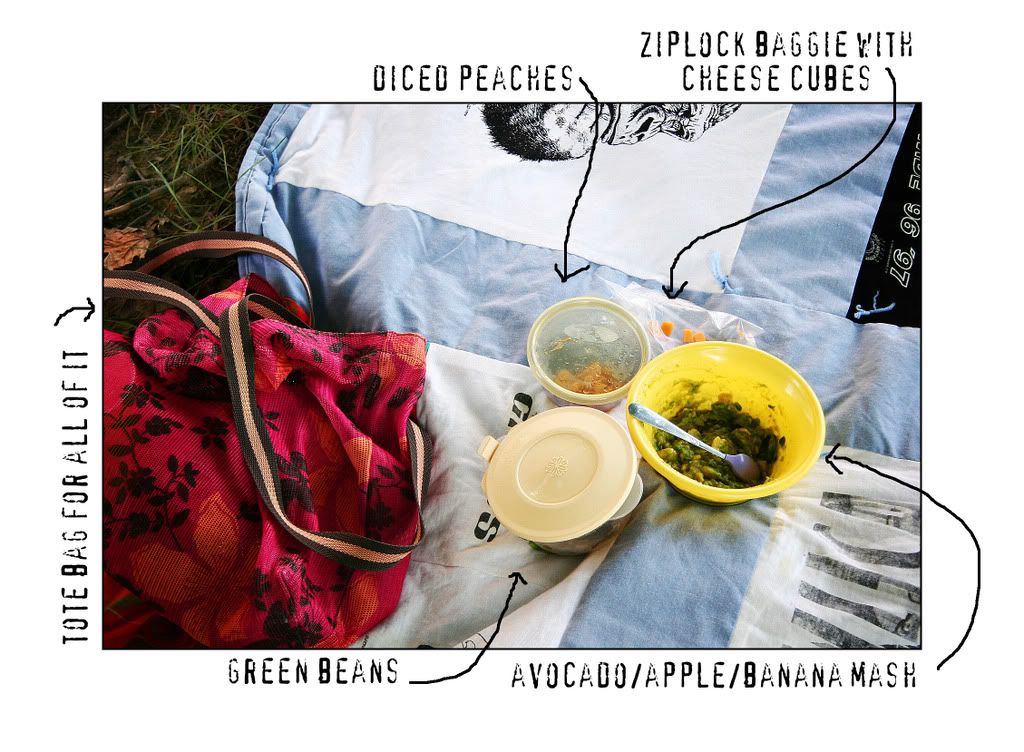 The happy kiddo:
the mom, lurking in the foreground: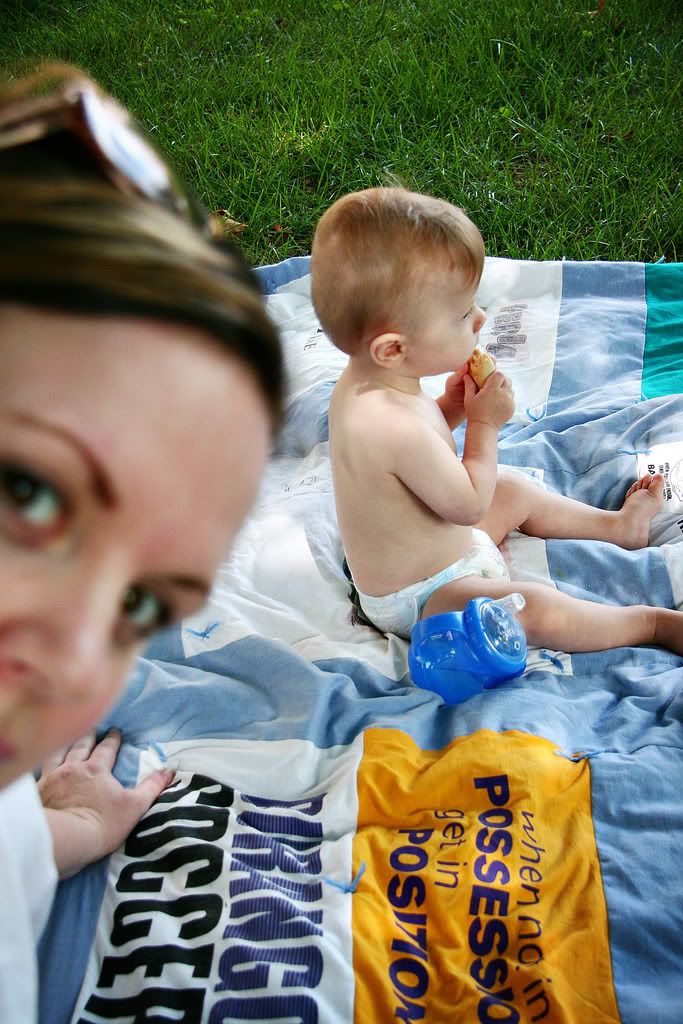 Oh, there I am! (Warning: yesterday's makeup alert...Yikes.)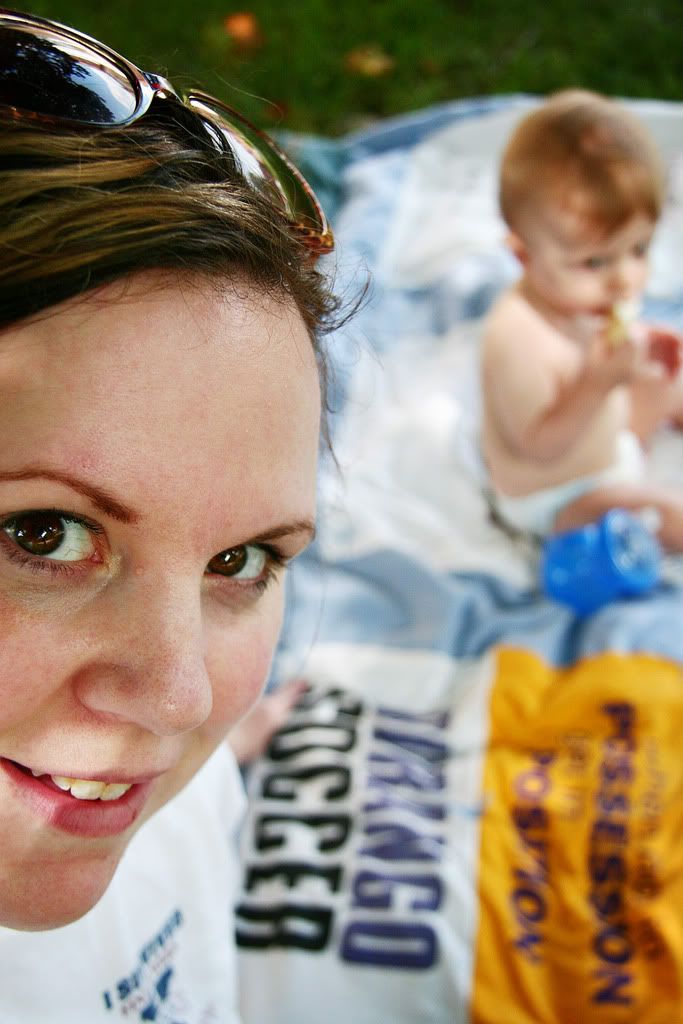 Ahh.... I love the little things in life like this.
And, it seems, so does Noah.
how are YOU these days?

p.s. I cannot tell a lie: I TOTALLY photoshopped out the gigantic flecks of leftover mascara from under my right eye in that one photo. Sue me. I was embarrassed. :)