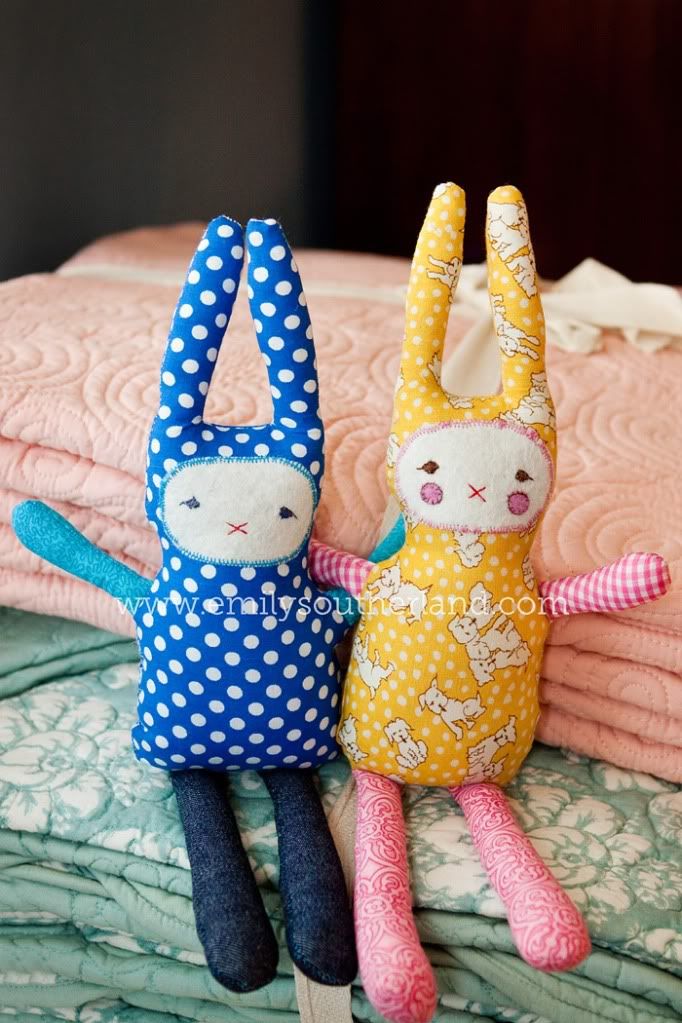 ...Shhh... Don't tell Lucy or Noah, but these little guys are going into their Easter baskets this weekend. They don't have names yet... I'll need to ponder that.
I am so tickled with how they turned out. I sewed and stitched and stuffed all throughout
General Conference
this weekend. Hooray for a completed project, even a few days before they're due.
Review: good instructions and quite simple to make, actually. The most time-consuming part was the hand-embroidery on the faces and the STUFFING, ohmygosh the stuffing. Little bits of fluff into skinny little legs and arms using my faithful chopstick... My fingers have callouses from it!