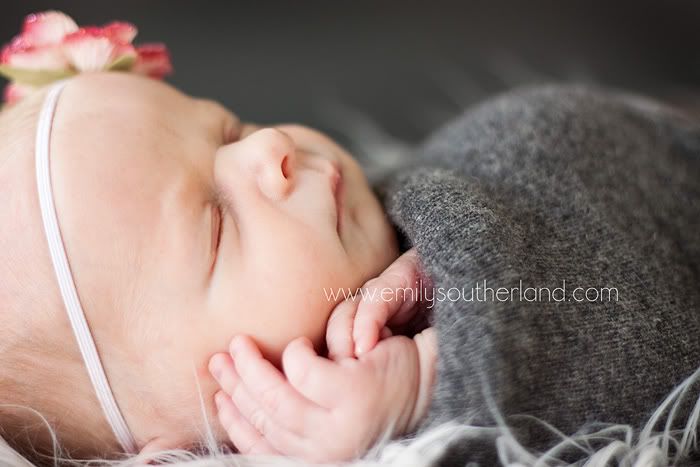 The swaddle is a sweater sleeve from a Goodwill sweater.
The headbands are from Megan and Sarah from a 2Peas swap I participated in last year.
The fur is a small piece from a prop shop on Etsy.
The trencher is from an amazing friend and Etsy artist,
Heather Bauers
.
And that bebe is ALL mine...
Mon petit chou....
(Literally "my little cabbage", a funny little term of endearment they use in France...
♥
)
I need to get some videos uploaded... post some footage of this little one. She's deceptively cute in photos, but has a cry on her. (She nearly drove me out of my mind yesterday with the endlessness of those cries. Luckily, she seems to be back to her less-fussy self today...)
And that is Day Nine for ya... We're officially on Day 22 today, as she is THREE WEEKS OLD this very night... But you might guess-- I only get a little done each day, so I'll be behind forEVAH. Oh well.