The first leg of my New England trip this summer was to drive from the airport in Rhode Island to my first family in Connecticut-- not a far drive actually, and quite pretty. I even got to stop for a little while and visit a friend in R.I. (Keri, as soon as I find those snapshots, they're yours!! EEK!) before getting to CT. I loved all the trees that lined the highways, and the myriad of accents I heard from state to state up there. (Rhode Island: STRONG accent. Connecticut: barely ANY.)
and then I got to Kelly's house. Oh my goodness! They live in a cottage from the 1700's--- small, rustic, and PERFECT. Their kitchen is a remodel/add-on to the original structure, and it is done in lots of red and white-- my favorite!! It was small and perfect-- like those houses you see in "Cottage Living" that maximize space and keep all the charm intact. The kind of cottage you want to LIVE in. Oh, I loved it! And Kelly was as charming as her home. After a lovely bit of snack time together, the boys showed up-- her husband and her sweet son, exactly Noah's age and as passionate about trains as Noah is. I was instantly in love.
We had a marvelous session, and by the end, it felt like I'd known the family forever!!And I pretty much want to live here in this perfect little New England town. Check it out: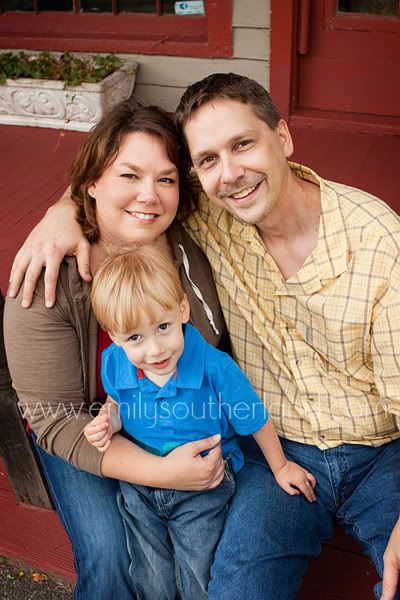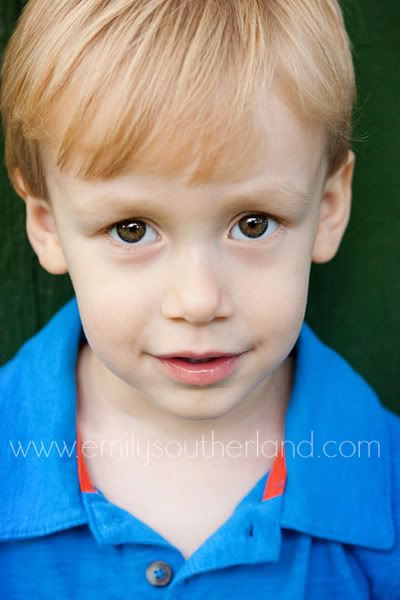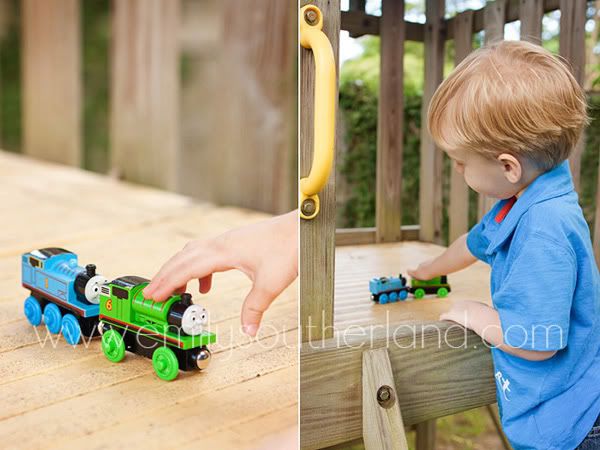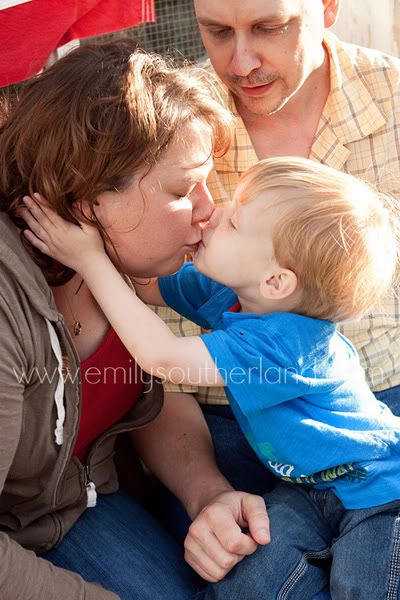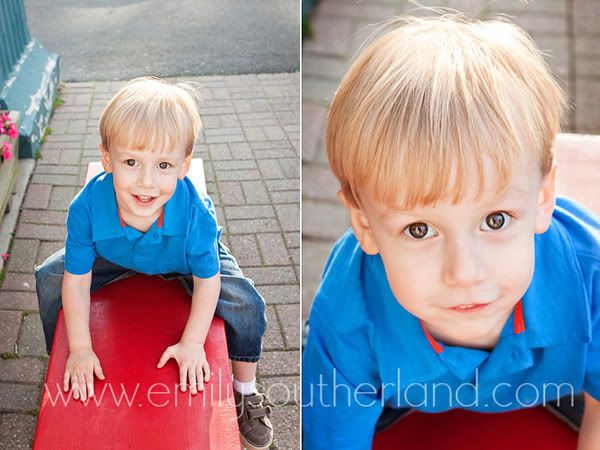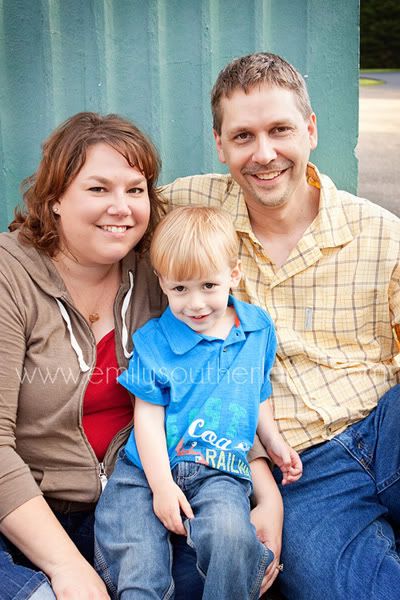 Look closely, you'll see the little guy with a golf club... Wants to be like his daddy and grandpa! :)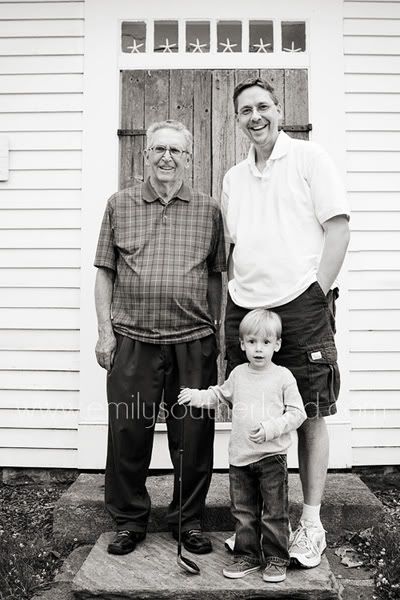 And we ended up at the Lobster Landing--- SO quaint and perfect in it's seashore-ness!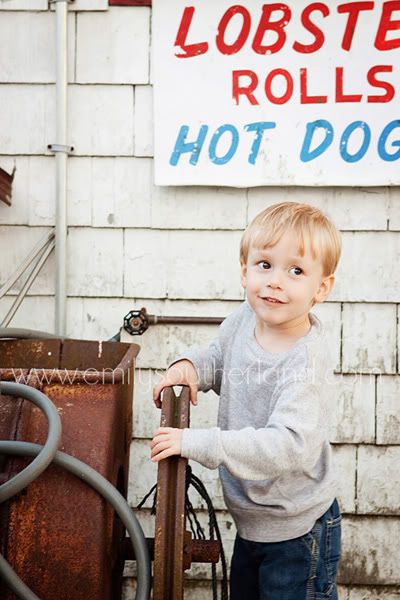 Kelly, I adored our time together. I loved your home and your boys.Thank you for instigating the whole trip out there. It was utterly perfect!!