So, thanks to my friend Stef, the Queen of Inside Scoops Online, I got to learn about a new little dealio called
CRAVEBOX
. She emailed me asking if I wanted to join up, and after reading the fine print and seeing no tricks, I jumped aboard. The concept is this: You pay $10 a month. No shipping. No fees. Cancel anytime. And once a month, Cravebox sends you a little care package with 4-5 new products in it for you to test out, enjoy, and keep.
Something about the mystery, along with the friendly price tag, hooked me in, and I had to see what it was about. December was their first launch, and here's what came in the mail:
There was chocolate (you can never go wrong with chocolate!)... Nail polish. Writing pens. and a full-sized hand lotion (which is, honestly, kinda stinky... Oh well.).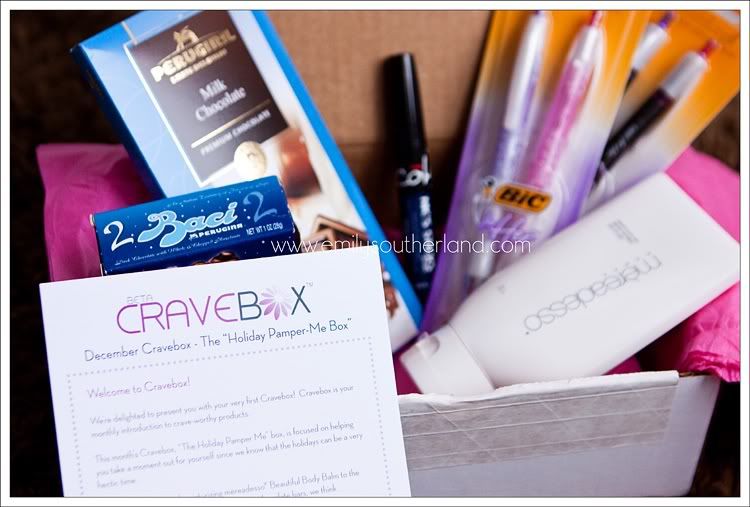 So, having gotten to enjoy the first Cravebox, here's my review, in a nutshell. THIS IS FUN!I cannot wait for the next one, even if it ends up being a month of cleaning supplies. It's just a treat to get something random in the mail, and you really can't beat a $10 price tag. Really.
So go forth! Join up! Treat yourself to a little surprise every month. Why not?
www.cravebox.com
*
Note: I was not asked to promote this company. I chose to do so of my own free will, because I like what they're doing. I am not being compensated for blogging this.