Day 27 was Mother's Day. In honor of which, I orchestrated this seemingly serene set-up:
Trust me. In actuality, it was NOT serene. Mostly because Mr. Grumpypants woke from his nap on the wrong side of the bed (as evidenced in the next two photos). And I was stressy because I wasn't able to shoot AND be in the shots (Control freak. Sad.)
But with a ton of help from my family (Mom wielding the camera, Uncle Steve doing silly things to get smiles), we got photos I am truly happy with.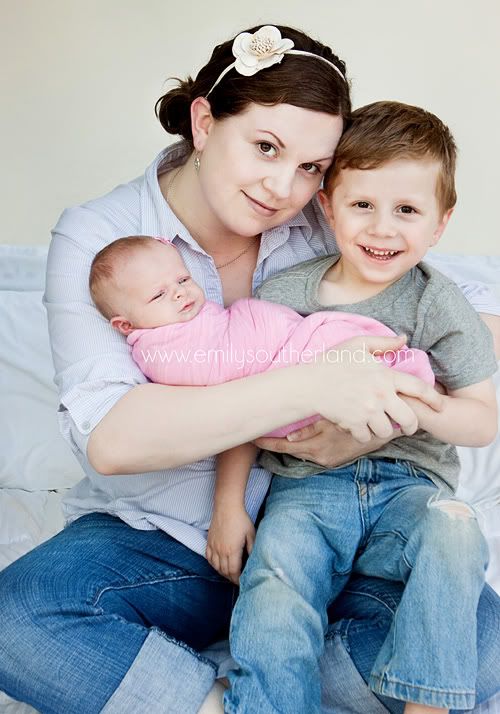 And today seemed like the perfect day to post these, in honor of Joe returning home and the four of us being, once again, together.