Lucy Loo was kind enough to test out/model some headwear for me... And even deigned to make some cute faces for the camera.
(I am so in love with the sparkle that is always in her eyes. ♥)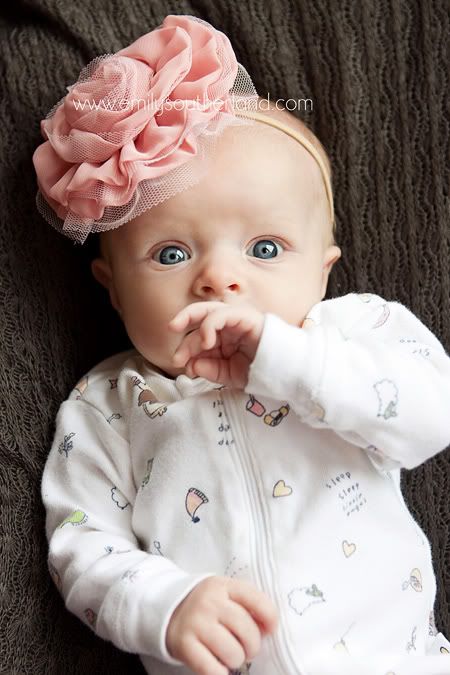 My sister Beckie says the flower-top shots look like she's ready to go to the Royal Wedding. Pip, pip, LuLu!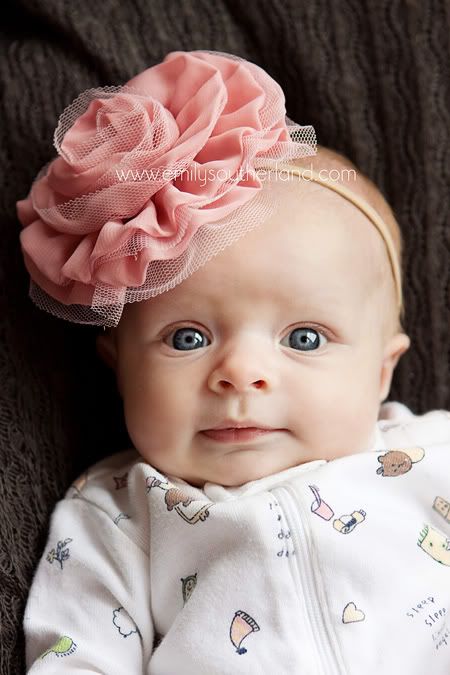 This next one reminds me of Fruity Pebbles...
Look-- I think she LIKES Fruity Pebbles!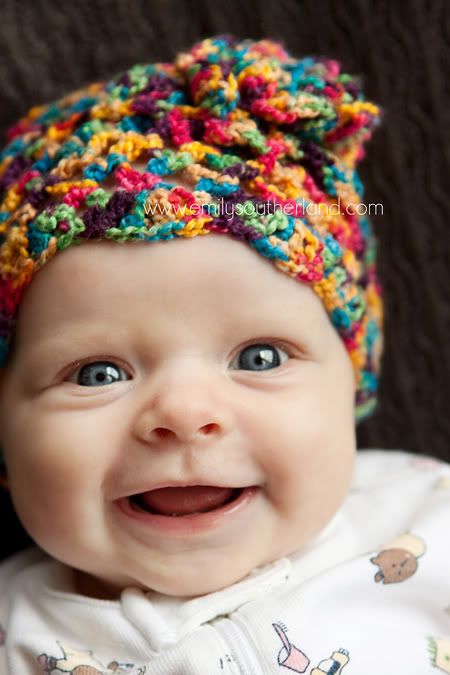 And one more--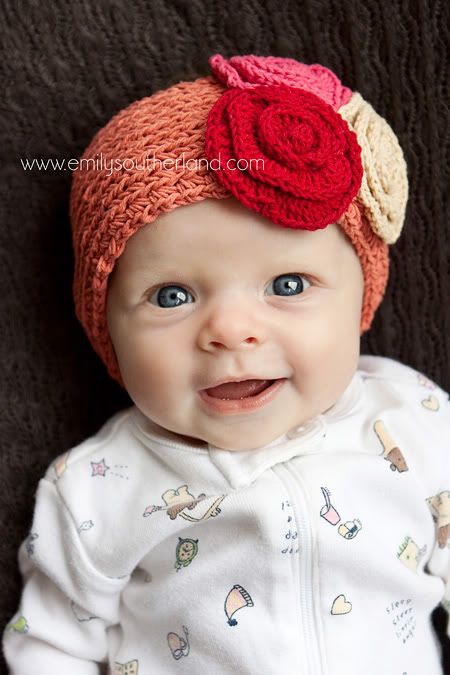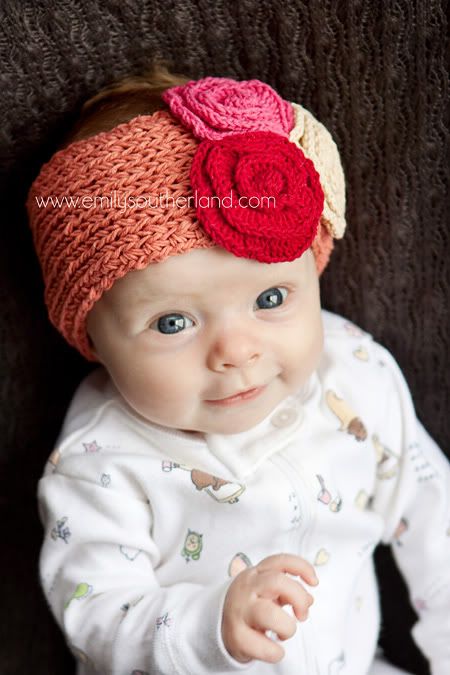 (Is it me, or does she look like a schmoozy-TV personalityface in that last one?)
Okay. Time to get going today. Gonna attempt a shower without other grownups in the house to herd kids...
Gonna attempt to wear REAL clothes...
Gonna attempt to stay on top of my day, my LIFE, even.... Just for the next few hours.
(Gonna keep playing "Lucy in the Sky with Diamonds" til it stops working its magic, 'cause apparently the baby LOVES her song at the moment!!)
Must go now. Noah needs nagging at to finish his breakfast... And Lucy is chill, so this might be shower time!!