Finally Friday. Man this week has been longer and harder than the last. What is this?? But I made it to today, and managed not to lose my mind. At least, not ALL the way.

But it was tough, let me tell you-- lots of tears, lots of yucky feelings, lots of venting... and in return, lots of loving, supportive, willing friends/husband/family to let me let it all out. Not the least of which came from a friend I've never even really met. A fellow new mom, a blogging and email buddy, and a true kindred spirit. Stefanie-- how can I ever thank you enough for this? :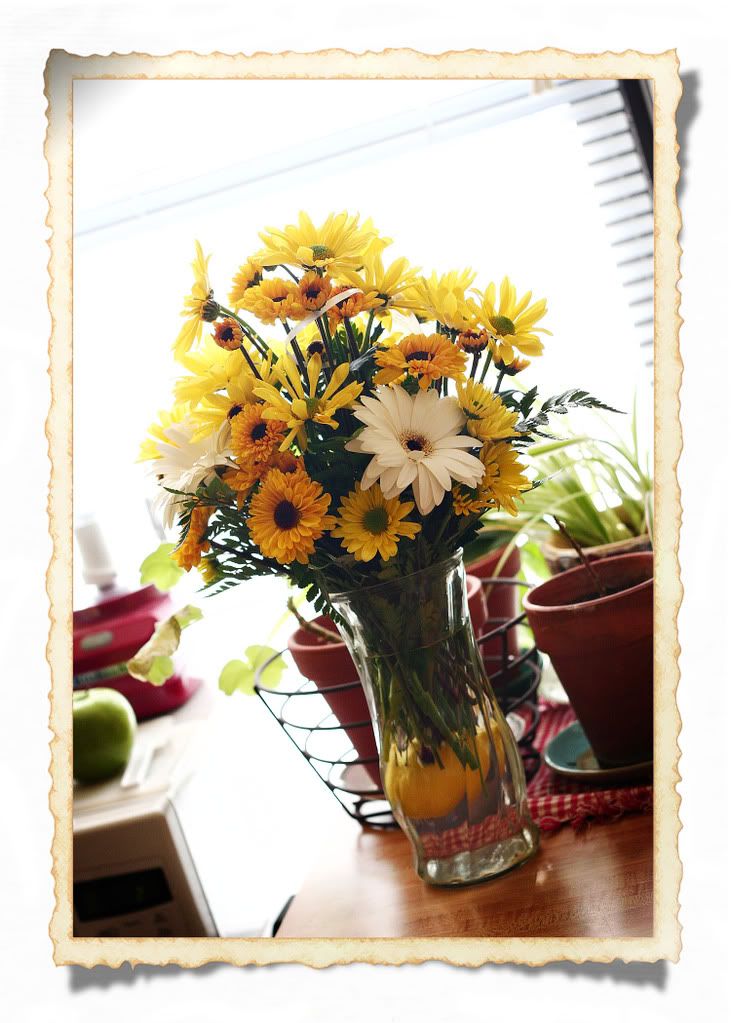 The card began, "when life gives you lemons..." and the vase has a LEMON in the bottom. Could this be any cuter, sweeter, more cheerful, more thoughtful, more NEEDED??
I am humbled by the love this universe has to offer. I am blessed to get to partake of even a small portion of it. I am grateful for my circle of friends, near, far, met, unmet...
Thank you.
And since I feel rejuvenated, I have other things to share.
First, can you guess what this is?
Hint: It's a semi-antique my mom found for me last summer...and it's in my kitchen as of a week ago.
You think you know?
did you guess this?
And you know what that means:
Ta-Da! Noah is eating REAL food! I have more photos, video, and details on
his blog
, so feel free to go over there to see more of this adventure.
...oh, let me give you ONE more photo of him here. He's too cute to resist.
(I love how vintage the high chair is... And I love how timeless a black and white photo is.)
Okay... for now, that's it. I have so much more to blog about. Someday. One day at a time, people.
(Stefanie. Seriously. THANK YOU. I am floored.)