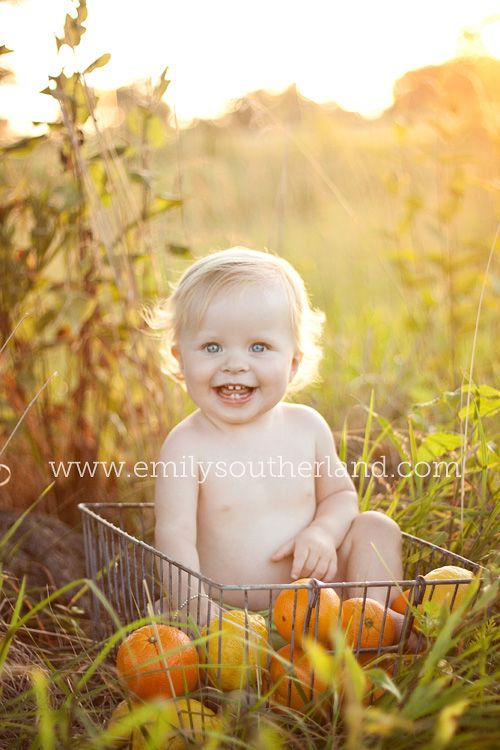 Back in June, I took sweet Lucy out for these lemon/orange photos. I even posted one of them on one of my rare summer posts, here. Since then, life has been barreling by, and getting back to finishing the editing on the rest of this small session seemed to never happen. But I just shot another Lucy session, and that weird orderly voice in my head demanded that I get old photos done before I'm allowed to edit and share NEW photos... So here we are. And truly, it has been so sweet to revisit these shots. The above one, the first one on this post, is completely dear to me---her soft smile, her baby teeth, her glowing golden curls, her blue, blue eyes... She is magic. And I love that I managed to catch these moments.
And a few more from the first part of our little citrus shoot that day-- a little less golden, a little more crisp... Love the bow in her hair-- it adds a touch of "prissy" to her look. :)
I confess that I "hide" in open shade a lot for my photos. These green shots are an example of that. It is safe, it is trustworthy, and I KNOW what I can do with open shade. And I LOVE these images.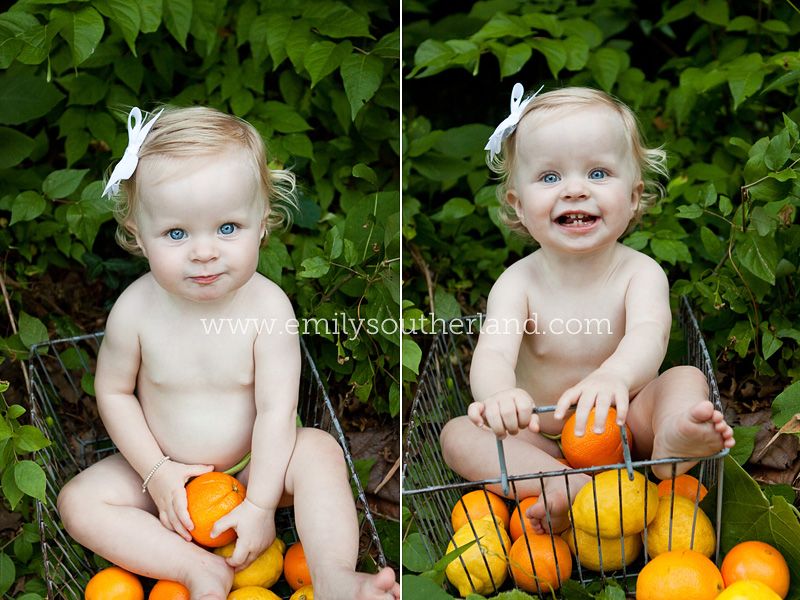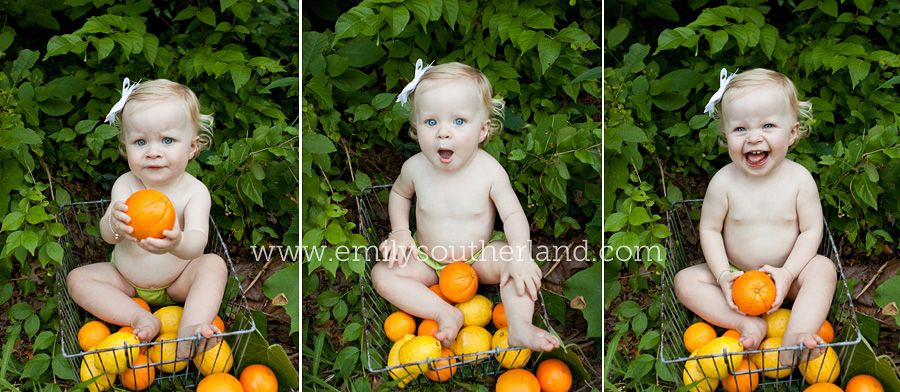 But look at what taking risks and racing the sunset can give you: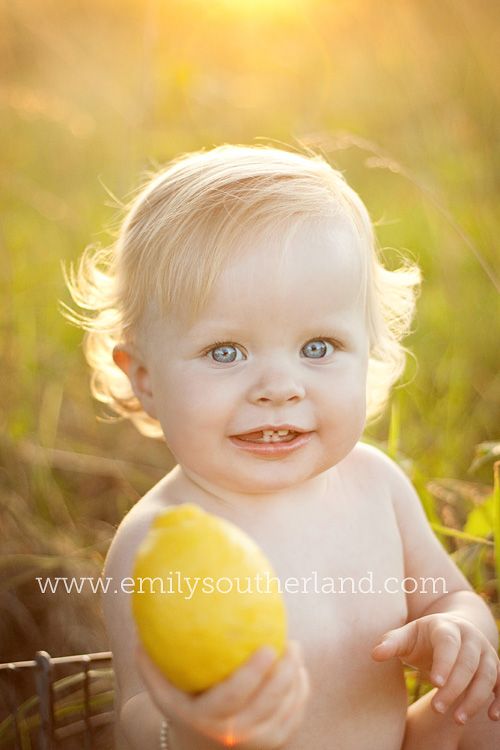 There is NOTHING like a golden photo of a sweet blonde baby girl. The crisp green photos in open shade are so cute.
But these golden ones.... they speak to my SOUL.
I'm glad I took a few risks and managed those sunset shots.
And I'm glad my golden girl is in my life.